Explore impactful volunteer opportunities in the Dominican Republic with A Broader View. Dive into diverse programs, from healthcare to education, and immerse in the rich Dominican culture while making a tangible difference. Join now
1. Introduction:
The Allure of the Dominican Republic:
Nestled in the heart of the Caribbean, the Dominican Republic is not just a holiday haven. Beyond its azure waters, pristine beaches, and swaying palm trees lies a country with a rich tapestry of history, culture, and a spirit that beckons the world to engage more intimately.
A Broader View – Your Gateway to Genuine Connection:
A Broader View offers more than just volunteer opportunities. It's a chance to become part of a community, to engage with its soul, and understand its rhythm. Whether you're wandering the cobblestone streets of colonial Santo Domingo, dancing to the beats of Bachata and Merengue, or sampling the rich flavors of Dominican cuisine, every moment is a step closer to feeling truly connected.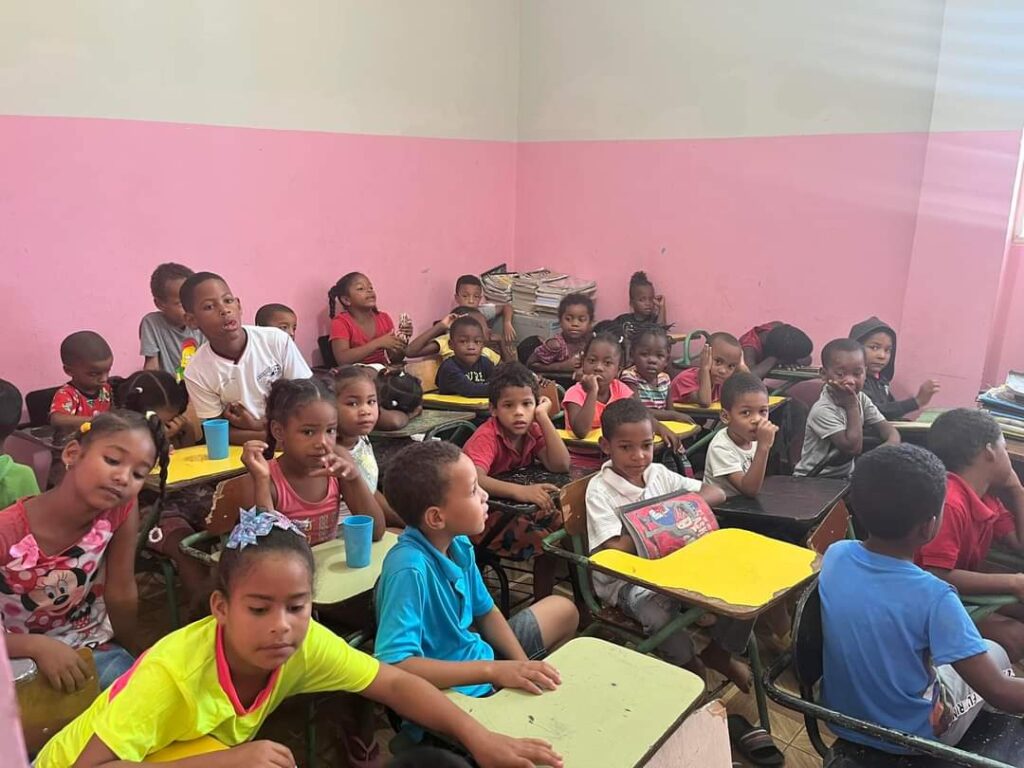 The Depth of Dominican Culture:
Dominican culture is a lively fusion of Taino, Spanish, and African influences, making it uniquely enchanting. Its warmth is felt not only in the tropical climate but more distinctly in the welcoming smiles and generous hearts of its people.
Landscapes that Narrate Stories:
From the towering peaks of the Cordillera Central to the depths of Lake Enriquillo, the Dominican Republic's diverse landscapes tell tales of time, nature, and the resilient spirit of its inhabitants. As a volunteer, you're not just passing through these landscapes; you're becoming part of their ongoing narrative.
Making a Tangible Difference:
But the journey with A Broader View isn't just about soaking in experiences. It's about reciprocity. As you delve deeper into the Dominican way of life, you have the privilege to give back, leaving behind a legacy of positive change, growth, and a brighter future for local communities.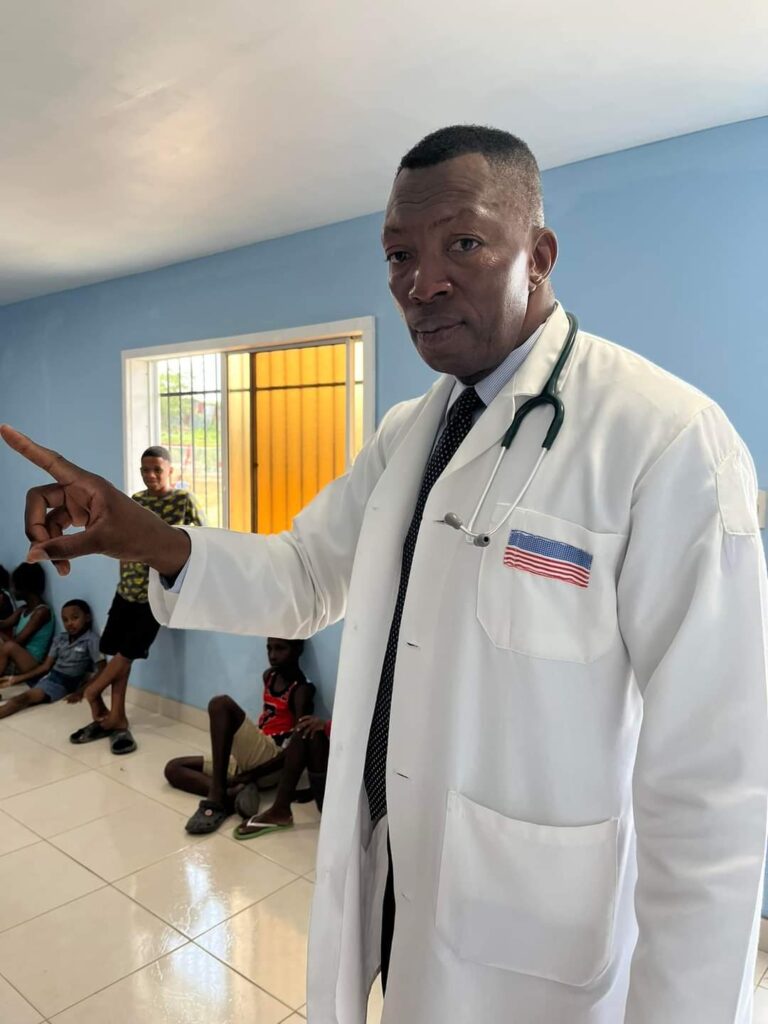 2. Why Volunteer in the Dominican Republic with A Broader View?
Tailored Initiatives:
Every community has its unique set of challenges and requirements. A Broader View recognizes this and carefully designs projects that resonate with the specific needs of each community in the Dominican Republic. These aren't one-size-fits-all programs; they are initiatives that make a difference where it's needed most.
Sustainable Development:
By aligning projects with the broader goals of sustainable development, A Broader View ensures that every volunteer's efforts contribute to long-term progress and change. This sustainability ensures that the impact lasts long after the volunteers have returned home.
Community Collaboration:
True change comes when the community is involved in the process. A Broader View actively engages with local stakeholders, ensuring that projects are not only beneficial but also welcomed and supported by those directly affected.
Safety First: Ensuring Volunteer Well-being at Every Step
Comprehensive Orientation:
Upon arrival in the Dominican Republic, volunteers are provided with a comprehensive orientation covering local customs, safety protocols, and project specifics. This preparation ensures that every volunteer feels confident and well-equipped for their assignment.
Local Support and 24/7 Assistance:
A local support team is always on hand to assist volunteers with any queries or challenges. Moreover, a 24/7 helpline ensures that help is just a call away, anytime, anywhere.
Safe Accommodations and Logistics:
From carefully vetted home stays to safe transportation arrangements, A Broader View ensures that volunteers' well-being is prioritized at every juncture. Health and safety are never compromised.
Cultural Immersion: Dive Deep into Dominican Life
Beyond Tourism:
Volunteering provides an experience far richer than the typical tourist's journey. It's a chance to live with locals, understand their daily routines, challenges, joys, and aspirations. You're not just observing from the sidelines; you're playing an active role in the Dominican tapestry of life.
Cultural Exchange:
Whether it's learning the intricate steps of Merengue, tasting the savory delights of Sancocho, or understanding the significance of local festivals, volunteers get a firsthand experience of the Dominican culture. This exchange enriches both the volunteer and the community, building bridges of understanding and mutual respect.
Language Learning:
Living and working in the Dominican Republic offers volunteers an unparalleled opportunity to improve their Spanish skills. Everyday interactions, from market haggling to project discussions, provide practical lessons that no classroom can match.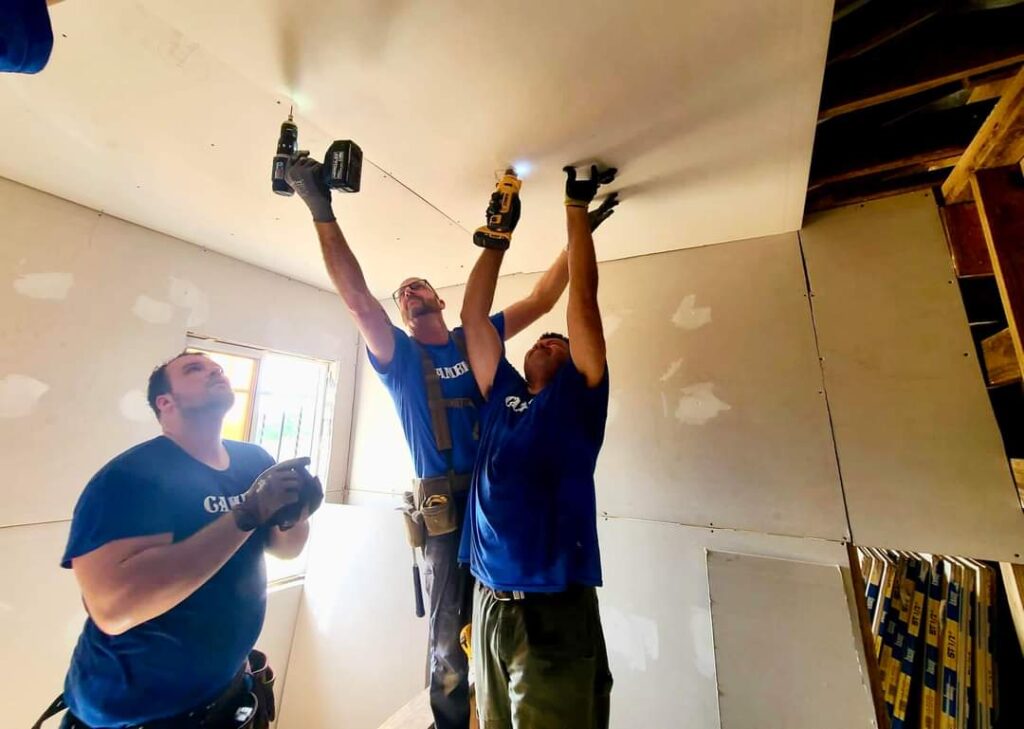 3. NEW 8 Volunteer Opportunities
Deep Dive into the Volunteer Opportunities in the Dominican Republic
1. Pre-Medical/Pre-Nursing: A Prelude to a Medical Career
Overview: Ideal for medical and nursing students, this program offers a firsthand experience in clinics and hospitals.
Experiences:

Assist in patient consultations and medical procedures.
Observe surgeries and attend ward rounds.
Participate in community health drives.

Skills Acquired: Clinical skills, patient care, understanding of healthcare in developing countries.
2. Paramedical/Rescue/EMT: Life on the Medical Frontlines
Overview: Suited for those with a passion for emergency care, this program immerses volunteers in intense, on-the-ground situations.
Experiences:

Join emergency response teams.
Participate in rescue missions.
Get involved in first aid and CPR training sessions.

Skills Acquired: Emergency medical techniques, teamwork under pressure, critical thinking in emergency situations.
3. Medical Healthcare: Grassroots Health Initiatives
Overview: Engage directly in the heart of community health programs, from clinics to health campaigns.
Experiences:

Assist in running local health clinics.
Organize and participate in health awareness campaigns.
Collaborate in community vaccination drives.

Skills Acquired: Community medicine, health education, preventive healthcare strategies.
4. Pre-Dental/Dentist: A Smile Can Change Everything
Overview: This program offers an in-depth view of dental care, from basic check-ups to surgical procedures.
Experiences:

Assist in oral health check-ups.
Engage in dental surgeries and procedures under supervision.
Conduct oral health education sessions.

Skills Acquired: Dental procedures, patient interaction, oral health education techniques.
5. Orphan & Child Care: Nurturing the Future
Overview: A heart-touching program focusing on the well-being of children in orphanages and community centers.
Experiences:

Organize educational and recreational activities.
Provide basic care and support to children.
Participate in developmental programs.

Skills Acquired: Child care, understanding of child psychology, community engagement.
6. Spanish Language Immersion: A Linguistic Dive
Overview: This program is a linguistic journey, allowing volunteers to hone their Spanish skills in real-life scenarios.
Experiences:

Attend Spanish classes.
Engage in daily interactions with locals.
Participate in cultural exchanges.

Skills Acquired: Advanced language proficiency, understanding of Dominican slang and dialects, cultural communication.
7. Teaching/Education: Lighting the Torch of Knowledge
Overview: Share your knowledge and skills with eager students in local schools and community centers.
Experiences:

Teach subjects like English, mathematics, science, or arts.
Assist local teachers in curriculum development.
Organize educational workshops.

Skills Acquired: Teaching methodologies, curriculum development, cross-cultural communication.
8. HIV Awareness: Building Resilient Communities
Overview: Engage in vital campaigns that promote awareness, prevention, and support for HIV.
Experiences:

Conduct awareness workshops.
Collaborate with local NGOs on preventive measures.
Offer support to affected individuals and families.

Skills Acquired: Public health campaigning, understanding of HIV/AIDS, community counseling.
9. Elderly Care Center: The Golden Years Need Golden Hearts
Overview: Dedicate your time to providing care, support, and companionship to the elderly.
Experiences:

Assist with daily routines and recreational activities.
Organize health check-ups and therapeutic sessions.
Engage in memory-enhancing games and activities.

Skills Acquired: Geriatric care, understanding of age-related issues, therapeutic recreation techniques.
Each of these programs offers not just a unique experience, but also an opportunity to deeply engage with the Dominican community, learn new skills, and make a tangible difference in countless lives.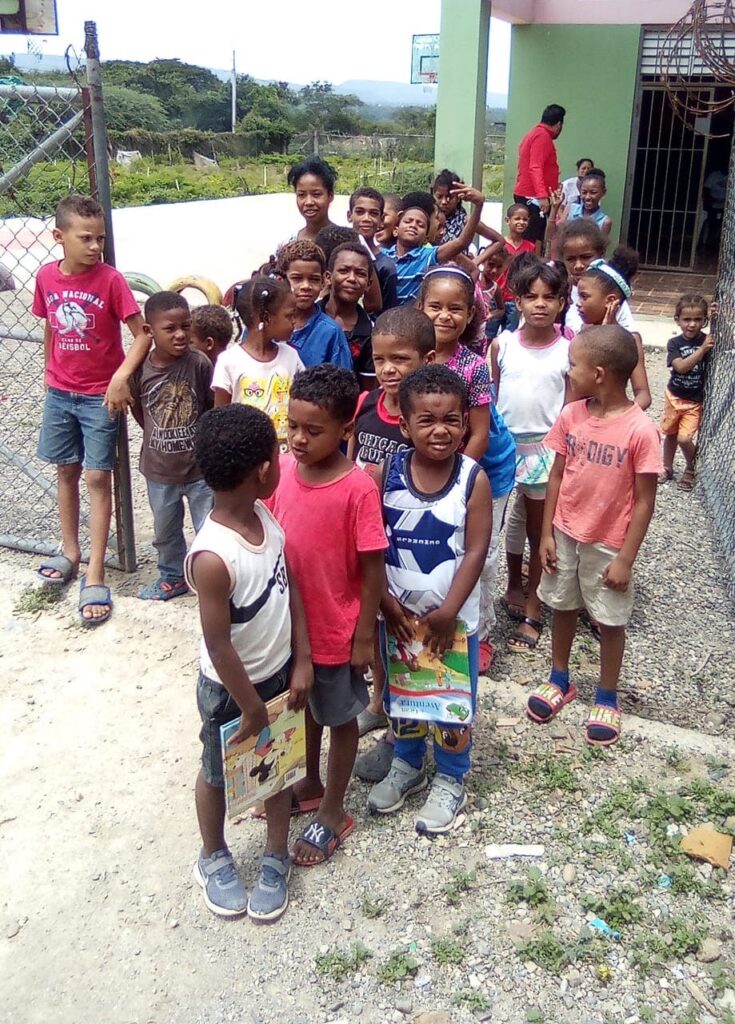 4. How to Apply:
A Broader View's website is your comprehensive portal to explore and apply for the diverse volunteering opportunities available in the Dominican Republic. With user-friendly features, detailed program descriptions, and testimonials, it's designed to provide you with all the information needed for an informed decision. Here's a step-by-step guide on how to navigate through their offerings:
1. Accessing the Portal
Simply input the above URL in your browser to land on the Dominican Republic section of A Broader View's website.
2. Exploring Opportunities
Detailed Listings: Each of the volunteer opportunities, such as Pre-Medical/Pre-Nursing, Orphan & Child Care, and others, will have dedicated pages.
In-depth Information: Clicking on each listing will reveal details like program duration, location, prerequisites, and daily responsibilities.
3. Reviews and Testimonials
Gain insights from past volunteers through testimonials. This can provide a realistic perspective on what to expect and the kind of impact you can make.
4. Application Process
Apply Online: There will be a clear "Apply Now" or similar button on each program page.
Required Documentation: Depending on the program, you might need to provide documents such as proof of education, health certifications, or recommendations.
Fees: Some programs might require a fee, which covers accommodation, meals, and support during your stay. All relevant financial details will be transparently presented.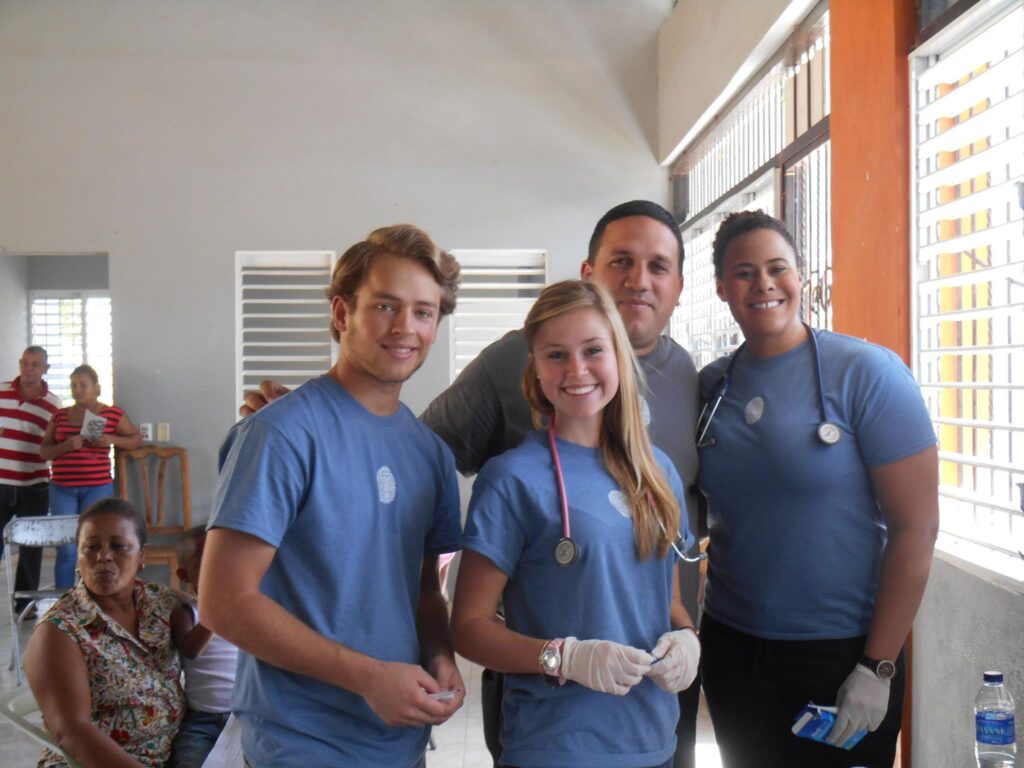 5. FAQs and Support
For any doubts or clarifications, check out the FAQ section. It typically covers common queries regarding visa requirements, vaccinations, accommodations, and safety measures.
If you have specific questions or need personalized assistance, there's usually a "Contact Us" section. Here, you can reach out directly to A Broader View's team for guidance.
6. Pre-Departure Information
Once accepted, volunteers will have access to a range of pre-departure resources. This includes cultural orientation, packing lists, language tips, and more.
7. Connecting with Alumni
Many websites, including A Broader View, have forums or social media groups where prospective volunteers can connect with alumni. This can be a valuable source of first-hand experiences and tips.
8. Planning Your Trip
Beyond the volunteer program, the website also offers insights into the Dominican Republic's attractions, recommended travel itineraries, and cultural immersion activities.
In conclusion, A Broader View's website serves as a comprehensive guide for your volunteering journey in the Dominican Republic. It not only helps you choose the right program but also ensures you are well-prepared for an enriching and impactful experience.
Frequently Asked Questions (FAQs) about Volunteering in the Dominican Republic with A Broader View
1. What qualifications do I need to volunteer in the Dominican Republic?
Answer: The qualifications vary based on the program. For medical-related programs, you might need relevant academic credentials or experience, while for teaching or childcare, a passion for the cause and some related skills might suffice. Detailed prerequisites are listed under each program on the website.
2. How long are the volunteer programs?
Answer: Program durations vary, typically ranging from one week to several months. You can choose a program that aligns with your availability and preference.
3. Is it safe to volunteer in the Dominican Republic?
Answer: Safety is a top priority for A Broader View. They provide comprehensive orientations, secure accommodations, and have local support teams in place. Always follow guidelines and local customs to ensure a safe experience.
4. Will I need a visa to volunteer?
Answer: Depending on your nationality, you might need a visa. It's essential to check with your local Dominican consulate or embassy. A Broader View can also provide guidance regarding visa requirements.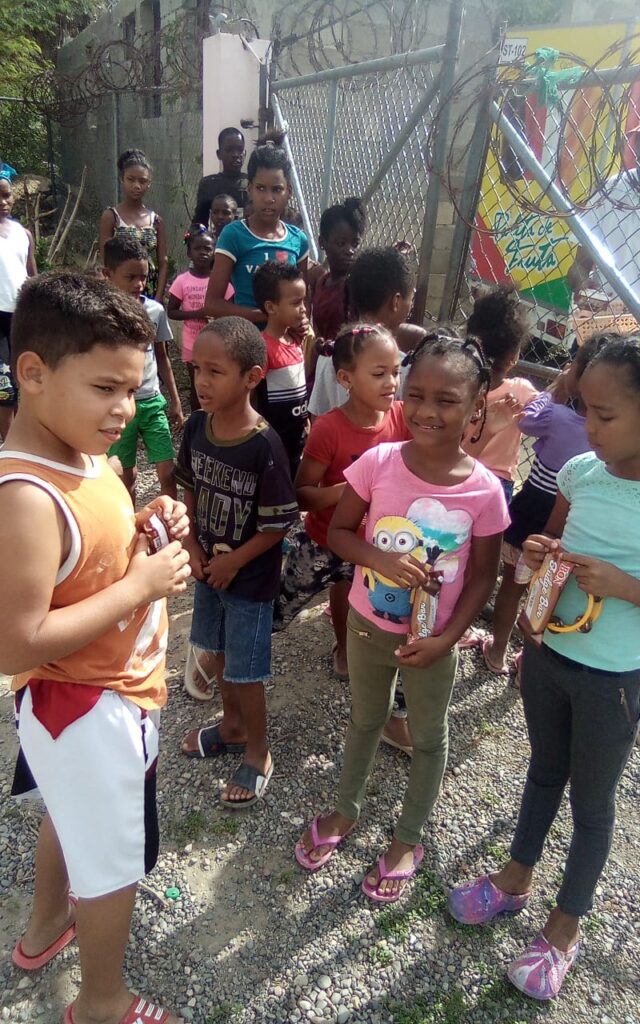 5. How proficient do I need to be in Spanish?
Answer: While Spanish proficiency is beneficial, especially for certain programs, it is not always mandatory. The Spanish Language Immersion program is perfect for those looking to improve their language skills.
6. What is the accommodation situation for volunteers?
Answer: A Broader View typically arranges for volunteers to stay in vetted host families or shared accommodations with other volunteers. These settings ensure safety while offering a genuine cultural immersion experience.
7. Are there any age restrictions for volunteers?
Answer: While most programs are open to volunteers 18 years and older, some might accept younger participants with parental consent. There might also be senior-friendly programs. Always check the specific age requirements for your chosen opportunity.
8. How does A Broader View support volunteers during their stay?
Answer: Apart from the initial orientation, A Broader View has a local support team in the Dominican Republic to assist volunteers. There's also a 24/7 helpline for immediate assistance.
9. Are there any program fees, and what do they cover?
Answer: Yes, there are program fees, which cover accommodations, meals, local transportation, and program-related expenses. These fees ensure that you have a hassle-free and supported volunteering experience.
10. Can I volunteer as part of a group or with a friend?
Answer: Absolutely! A Broader View welcomes group volunteers, be it corporate teams, college groups, or friends. They can often tailor experiences to suit group needs
Discover empowering volunteer opportunities in Costa Rica through sustainable programs offered by www.abroaderview.org. Make a meaningful impact and create positive change.

---

Discover volunteering opportunities for physical therapist students with www.abroaderview.org. Empower yourself through healthcare programs and make a difference in the lives of others.

---

Discover unique volunteer opportunities in Guatemala with www.abroaderview.org. Empower yourself while contributing to sustainable programs. Make a difference today!

---