Explore a firsthand account of volunteering abroad through Jared's insightful review. Immerse yourself in his transformative journey to Quito, Ecuador, where he participated in a pre-dental program, contributing to local healthcare while developing invaluable skills. Discover the impact of cross-cultural experiences on personal and professional growth.
Volunteer Review
1- How was the local ABV Coordinator and the support provided in-country?
It was absolutely amazing and can not be any more perfect. I got along so well with Laura and her beautiful family. We were able to have so much fun on the weekends getting to know Ecuador even better. Laura made sure to warn me of any dangers and of the places I should stay away from. Every meal provided to me was delicious and gave me a little taste of the culture here in Ecuador.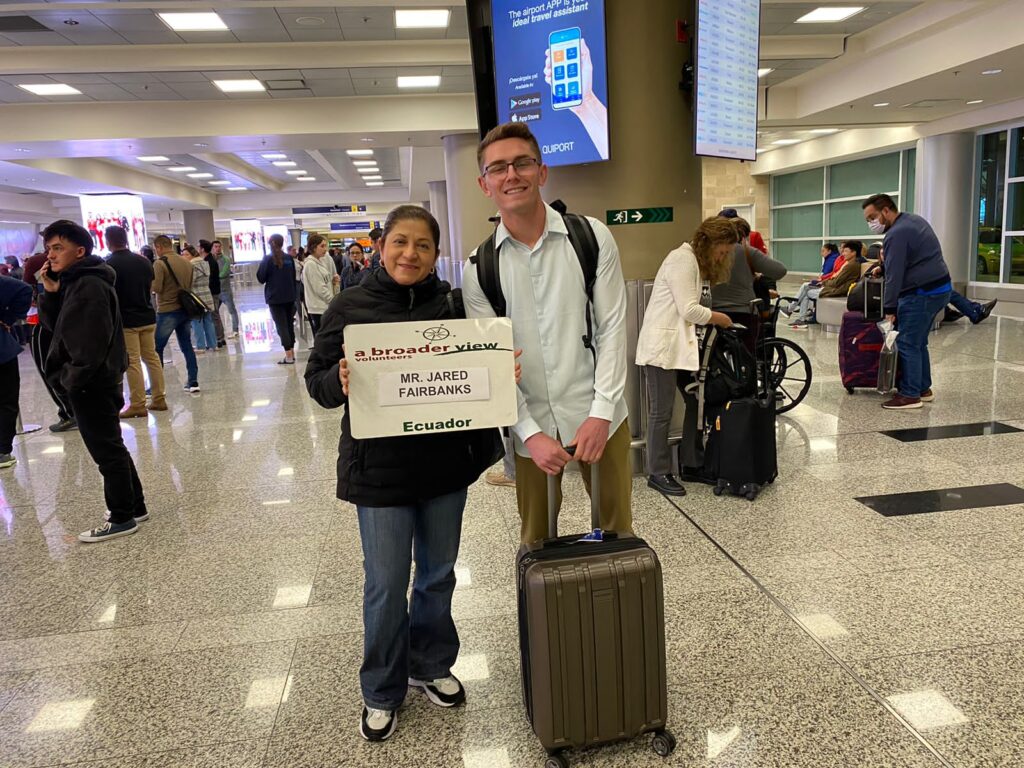 2- What was the most surprising thing you experienced?
There were not too many suprising things that I experienced volunteering in Ecuador due to the time that i have already spent here in south american. However, i was very suprised in the manner that the transportation is managed here. I could not believe how many people they are able to fit in the buses.
3- What was most difficult to experience?
The most difficult experience I had while here was understanding the bus routes here in able to navigate the city.
4- Any tips for future volunteers… (Clothing, travel, personal items, donations)
So far, I do not have any plans for future volunteering, yet I do plan to come back here after I complete dental school to work at the clinic. ABV: after this trip Jared is volunteering with us in Costa Rica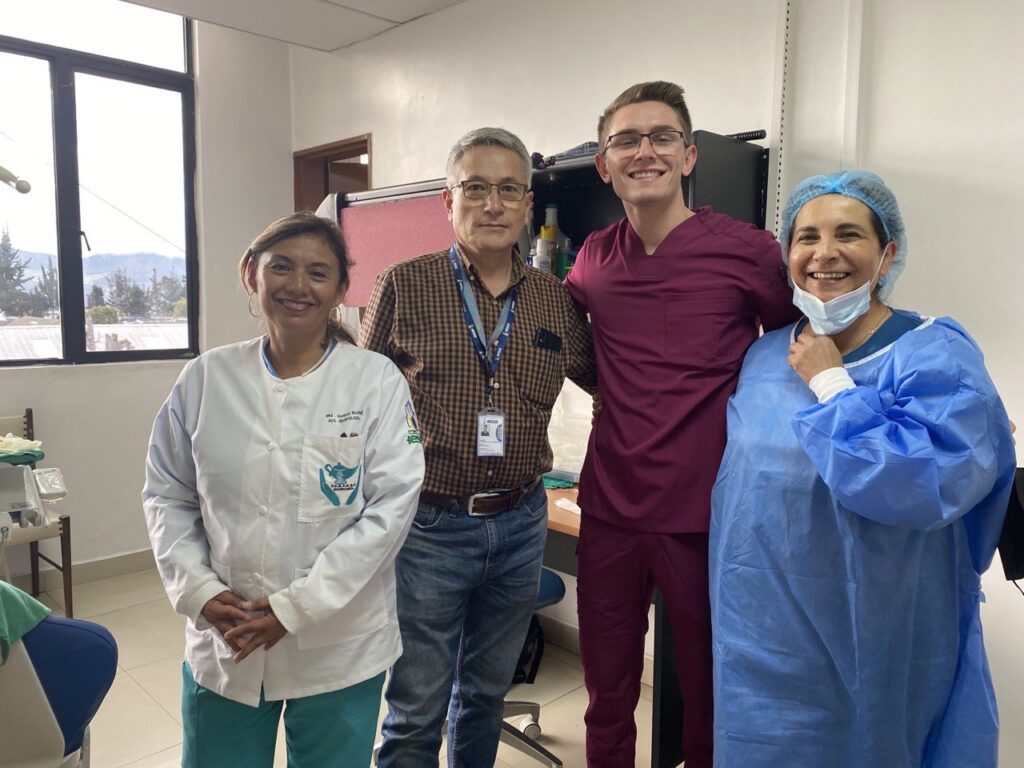 5.1-Other things volunteers should know:
a. even though Quito is on the Equator it is still cold.
b. make time to go to Quilotoa and Cotopaxi.
c. bring some treats from your home country, the Ecuadorians love them.
6- Personal Paragraph (ABV Program Testimonial):
I was so excited coming to Quito and had huge expectations and was not disappointed. The mountains here are so beautiful and made me so happy. I loved the clinic I worked and was able to learn so much and even improve my Spanish each day. I loved getting to know the culture here as well as try all the different foods here. I loved spending time with Laura and her amazing family, we were able to have so much fun together in such short time. I also was able to see so many different parts of this beautiful country which made me very happy. Couldn't have been more happy with the time I spent here in Quito.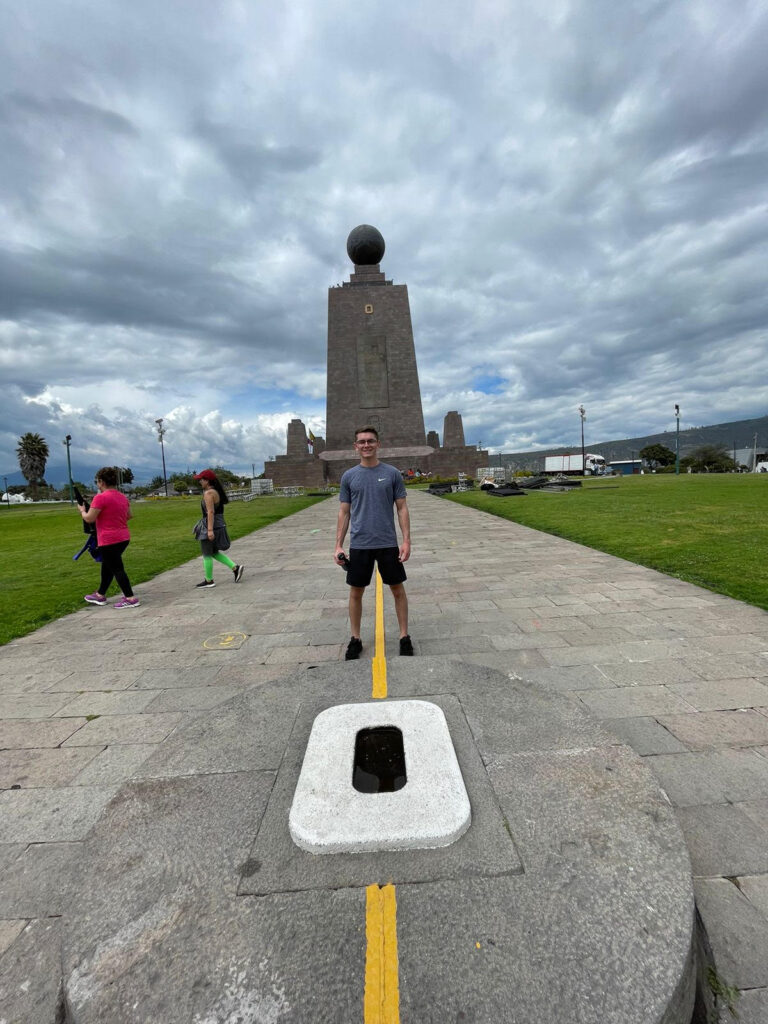 7- How would you describe your accommodation, meals, security (e: host family, on-site, shared)
as I stated earlier, I love the food that laura makes here, I have felt very safe.
8- What was your favorite memory of this trip?
My favorite memory here has been hiking Cotopaxi and then mountain biking down the volcano. Also, i loved all the time i spent working with the dentists at the clinic.
9- How was the ABV USA support prior traveling?
It was great! Very nice and made things uncomplicated.
10 – Are you willing to speak to other potential ABV volunteers?
Yes!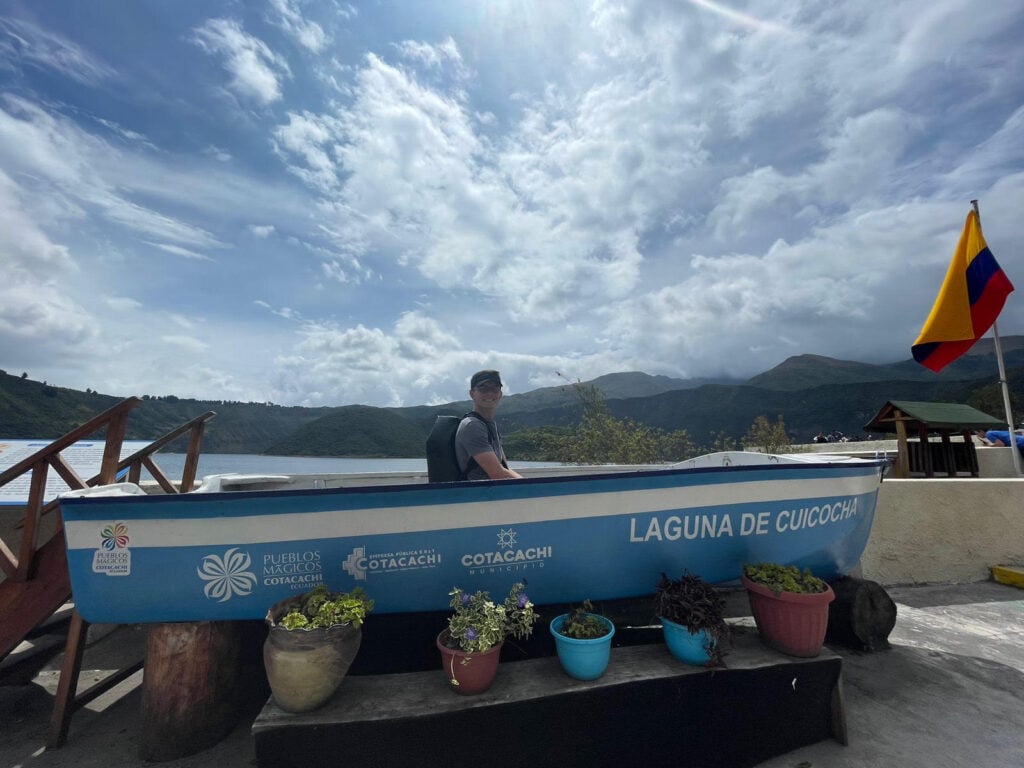 Discover empowering volunteer opportunities in Costa Rica through sustainable programs offered by www.abroaderview.org. Make a meaningful impact and create positive change.

---

Discover volunteering opportunities for physical therapist students with www.abroaderview.org. Empower yourself through healthcare programs and make a difference in the lives of others.

---

Discover unique volunteer opportunities in Guatemala with www.abroaderview.org. Empower yourself while contributing to sustainable programs. Make a difference today!

---