Experience immersive volunteering in Cusco, where passionate local professionals warmly welcome participants. Despite language barriers, one gains hands-on experience and valuable skills in medical assistance, while exploring the city's rich culture, delectable cuisine, and stunning Incan ruins. Personalized transportation and supportive host coordination ensure a safe, enriching journey.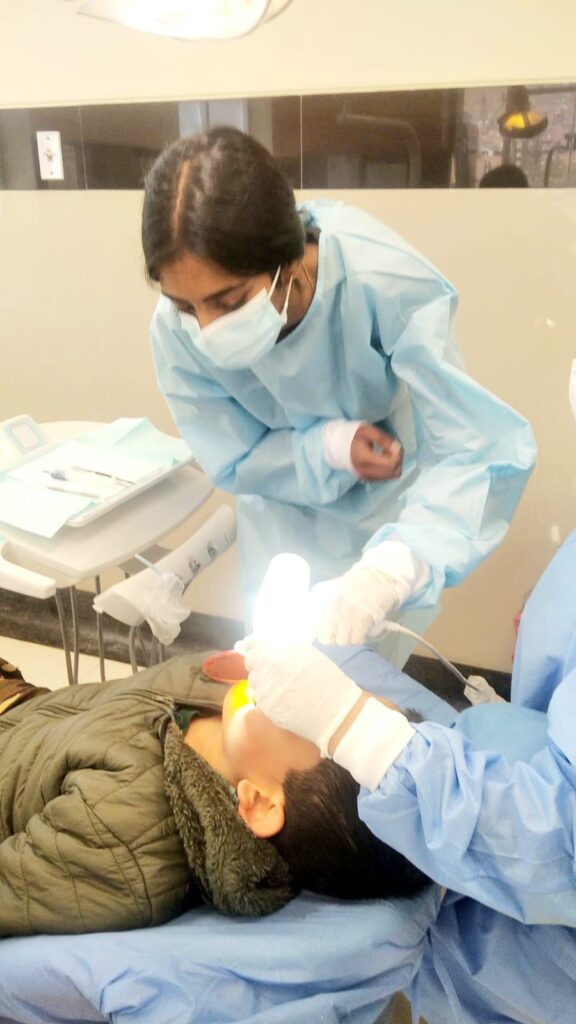 1-How was the local ABV Coordinator/staff and the support provided in-country?
Maria Elena was amazing! Before I arrived I had reached out on WhatsApp and she was quick to reply with packing tips, necessities (power adapter), and asking me what sightseeing tours I was interested in. When I arrived in Cusco she showed me all there is to know and was easy to find right outside the airport. It was very easy to navigate the city, so much that I didn't even need international data everyday. Maria Elena is a perfect mom and wonderful project coordinator! She always had breakfast for me in the morning before I left, would wish me a good day, and make sure I made it to work and back safely. Overall she did a great job of making me feel at home and supported, even from before I arrived in Cusco.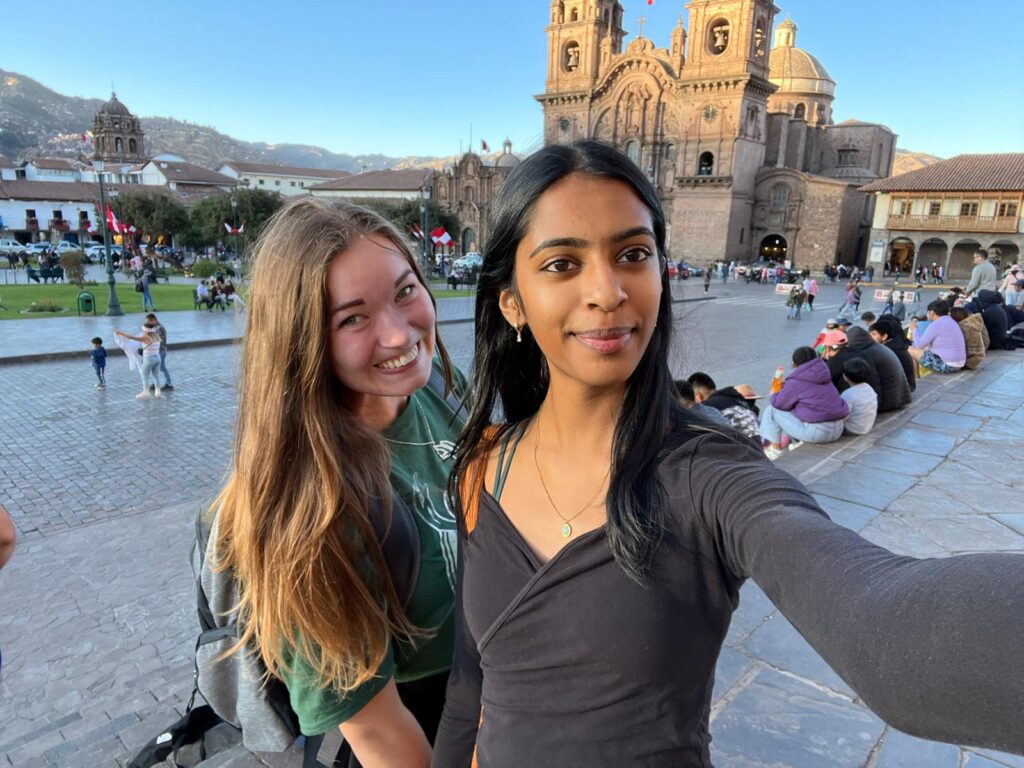 Peru is almost just like your home, in fact even better. You will have clean water, a nice shower, toilet, warm bed, and very yummy food if Maria Elena is your host mom. Do not overpack things like toilet paper/wet wipes/etc. They are all easily available here in nearby stores, the mall, and a quick ask to your host family. Cusco is not rural, everything is very convenient and usually cheap as well.
3-What was the most challenging thing you experienced?
Nothing was specifically "challenging" but I will say you have to be ready to step out of your comfort zone. Be ready to speak Spanish and practice, even if people can tell you are not very good/foreign. Practice makes perfect and it truly shows from the start of your trip to the end. Do not be shy to start conversations with your taxi driver, market vendors. ask questions, or even go out. Cusco is very safe and your host family will always make sure you are as well. They can only however help you if you tell them what you want/need. Sometimes this means asking if they can take you somewhere, go out with you, or even just speaking with them. Be ready to live in Cusco, not the US or your home country. It is important you get to know where you are staying and help it become a home for you, rather than being closed off.
4-Any tips for future volunteers… (clothing, travel, personal items, donations)
Make sure you land with Soles and know where to get more. This is really important given that most of the time you are paying 5-12 soles for taxis/etc. and need smaller bills on hand ready to use. Please let your host mother/father know if you have flight delays, even if they may not necessarily impact your final landing time. It is important they know to check your flight, because they won't do so unless things have changed/may change regarding your arrival or departure. Make sure that you know the process for immigration/check in bags before you leave so you are not scrambling last minute. Packing light is usually smarter. That being said, only you know yourself, so if you want snacks or maybe instant food, take care of yourself.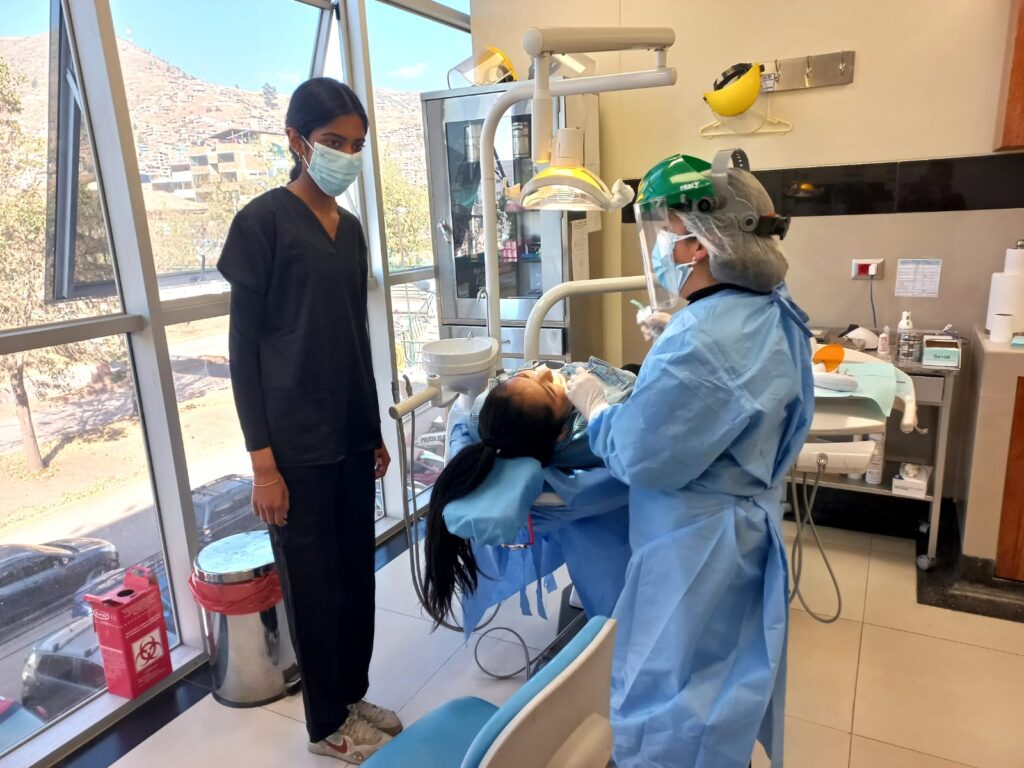 5- Other things volunteers should know before coming here:
Toilet paper is something you need to carry a bit of on you because public restrooms may not have it. Always ask the price of a taxi before getting in to avoid getting overcharged. It is important to know a few landmarks in the area you are staying to easily navigate. Other than that the program is very fun and Peru Cusco is an exciting city to explore!
6. Personal Paragraph about the experience:
I loved this program and especially doing it in Cusco! When I first landed I was quite hesitant to go to work, considering that I was the only person volunteering there at the time and the language barrier. However after the first day I saw just how passionate the dentists, doctors, and staff are about their jobs. They always tried to include me in their procedures, slowly explaining in Spanish what was going on, asking about my interests, and even teaching me to assist them with extractions/fillings. By my second day I was a pro, able to help the staff in the dental clinic with multiple aspects: grabbing instruments, sterilizing, creating gauze/cotton rolls, curing resin, creating crown pastes, and calling in patients. As a 17 year old, I expected not to be able to do much other than observing but it was quite the opposite. I worked with over 5 doctors, whom I all got to know and assist. Outside of work I loved the city! My cab driver Juan, who my host mother coordinated all the logistics for, would pick me and drop me off everyday. I was hesitant to navigate cabs with my mediocre Spanish but Maria Elena coordinated everything for me. She came with me to work the first day and set up a pickup/dropoff schedule with my driver. Juan was always on time, waited for me, and would talk to me in the car about places to visit, where I was from, etc. He made sure I made it safely home by calling Maria Elena. The city is so beautiful! The markets are extremely nice, and everyone is friendly here. Beware that everything in the Plaza de Armas is meant for tourists and thus is overprices or not Peruvian food. Maria Elena did a wonderful job of telling me where to go for Peruvian food and places I should visit. Do not forget to buy chocolate from Cusco! It is truly one of a kind and Maria Elena took me to multiple chocolate stores and explained everything out to me. I was extremely happy and ended up eating all my chocolate in a day (dangerous!). At first I did not want to sight see much as I was traveling alone but I am so glad I did. Even if you do not visit Machu Picchu like me, Cusco is so rich in culture and history. The Inca ruins are a must and the stories behind them are extremely intriguing. Soak up everything you can while you are here because it truly is a beautiful city with so much to see. Maria Elena was the best host mother out there. I had mentioned once my grandma lives with me and she bought all my family gifts from Cusco. Maria Elena truly listens to you and cares about each of her volunteers, caring for them like her own kids. I cannot wait to come back to Cusco to share all it was with my family and hopefully revisit the hospital I worked at!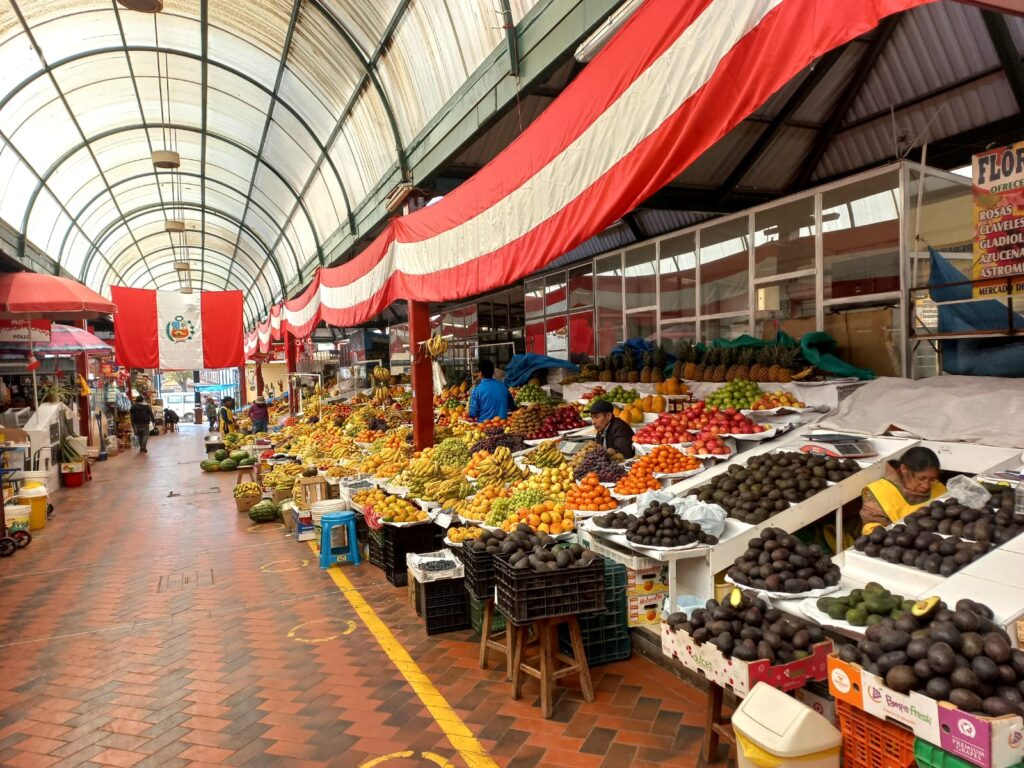 7- How would you describe your accommodation, meals, security, friendliness, quality others:
María Elena's home was very comfortable. I was actually surprised about how comfortable my bed was. All the meals provided were delicious, restaurant quality and snacks/drinks were readily available on the table. Maria Elena will always have food out and ready for you. The house is very secure and clean! I personally don't sleep with my door closed and felt totally fine going downstairs at night or leaving my room door open when I went to bed. I actually almost slipped a couple times at home because of how clean, shiny, and smooth the floors were (don't run around the house fast). Maria Elena and the other volunteers staying in the house simultaneously were extremely nice, considerate, and warm. When I arrived Maria Elena made sure I knew everything I needed to about her home, Cusco, and what daily routine would look like. She even took me out multiple times with her to the mall and once to dinner with her friends. Similarly the other volunteer, Makenna, whose stay overlapped with mine, went out of her way to take me out in the city within my first few days. She really helped me understand how to use taxis, where the best places to eat are, and just showed me around.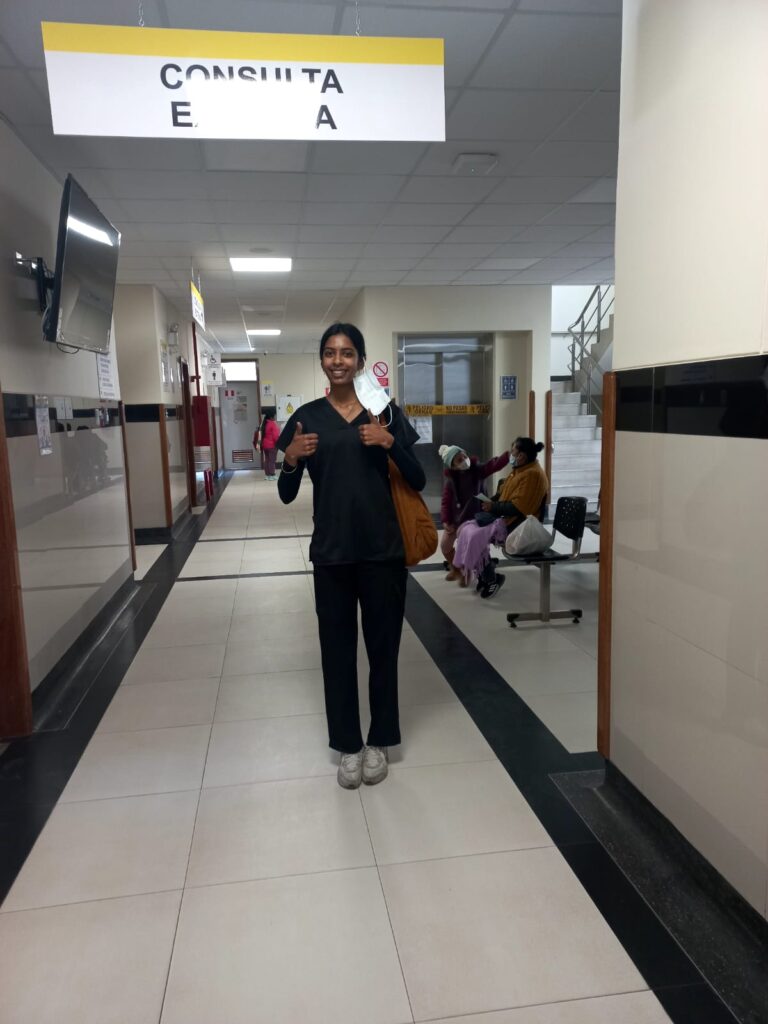 8- What was your favorite memory of this trip?:
One memorable moment of my trip is lunch. Everyday after work I would come home to a very delicious meal that I was able to share with Maria Elena and her family. As someone starting to get the hang of Spanish it was definitely difficult to practice with people and I was often nervous to speak with others in work/outside. Sharing these delicious meals with Maria Elena, her daughter, and son in law helped me get more comfortable with Cusco, Spanish, and was very enjoyable. We would often talk for at least an hour and I would learn a lot about quite literally everything. They were so warm, welcoming, and made me feel like I was part of their family. Not to mention getting a hot, delicious, gourmet Peruvian meal everyday. Maria Elena cooked something different everyday and was extremely accommodating of my diet, preferences, and even bought items she hear me mention I liked. I will definitely miss those meals we ate together, having long conversations, Maria Elena's cooking, and herself/her family.
9- How was the ABV USA support prior traveling? (who helped you, emails, phone calls, chat online, how fast did you got an answer, did you got all your answers)
The ABV USA support was fantastic to say the least. Being a 17 year old traveling solo internationally for the first time, I had a lot of questions about the program. The 24-7 support chat helped me identify the best programs for me and find the dental program in Cusco. Furthermore, any concerns my family/parents had were very quickly answered over the phone with Sarah from ABV. This really assured my mom that I would be safe and well taken care of. It was really nice to have a real person over the phone talking about the program and its details but also very convenient to have the chat there for any quick questions I could not access online. Responses were always received in the same day, if not immediately and were extremely thorough.
9.1-What do you think about the reservation system online?
The reservation system online was very easy to navigate and complete. The whole process was shorter than I had expected and every fee was explained. I will say to be aware that there is a time limit to complete everything before your profile gets inactivated. This means you should likely complete filling out certain information within a week. If you don't, there is not any reason to worry as you can just use the 24-7 chatline to request the reactivation of your profile. I had done this twice during the reservation period as logistics were being coordinated.
Discover empowering volunteer opportunities in Costa Rica through sustainable programs offered by www.abroaderview.org. Make a meaningful impact and create positive change.

---

Discover volunteering opportunities for physical therapist students with www.abroaderview.org. Empower yourself through healthcare programs and make a difference in the lives of others.

---

Discover unique volunteer opportunities in Guatemala with www.abroaderview.org. Empower yourself while contributing to sustainable programs. Make a difference today!

---