Sydnee Lynch's experience as a volunteer in Ecuador's Quito Child Care Program under ABV was transformative. She appreciated the support from her local ABV coordinator and host mom, who was energetic and kind. Surprised by the country's diversity in landscapes and people, she learned to adapt to the slow pace of life. She found joy with her host family, playing card games and advises future volunteers to be prepared for varying weather and to be flexible with plans. She felt safe and supported and cherishes the friendships made.
1- How was the local ABV Coordinator and the support provided in-country?
My local ABV coordinator was also my host mom. From the beginning, she was
energetics, kind, and very helpful. She has a many connections as well to help me have
the best experience. She was always very supportive, loving, and helpful to all my
needs and wishes.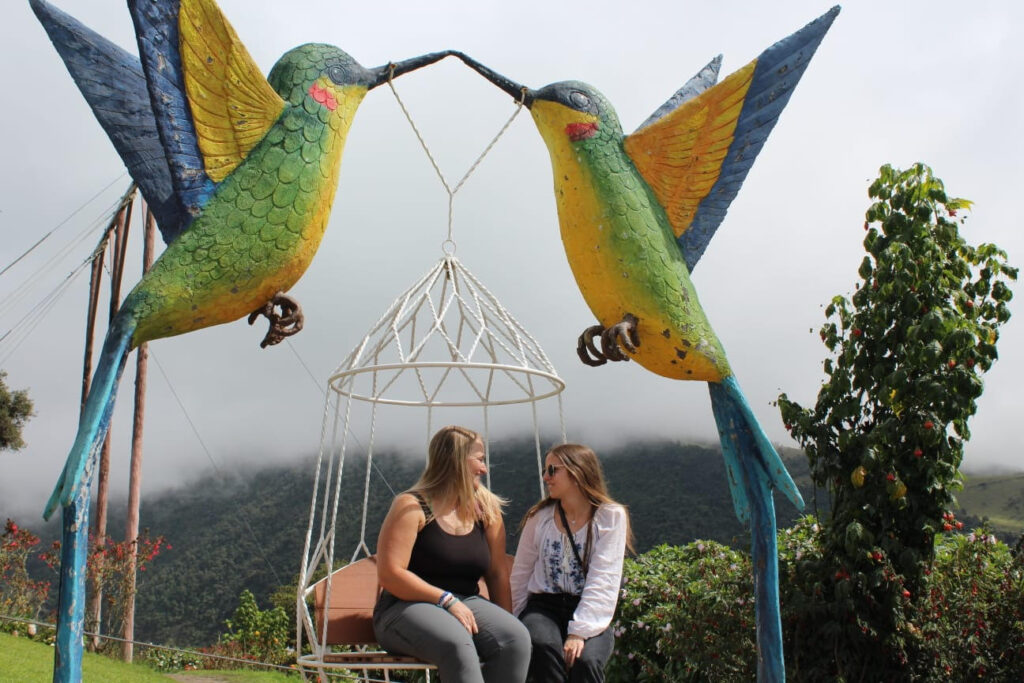 2- What was the most surprising thing you experienced?
The most surprising thing I experienced in Ecuador is the constant diversity of the
country and it's people. Having traveled to the coast, the jungle, and stayed in the city
during my time, it's amazing to see the drastic differences a few hours between places
holds. Such as the changing landscape from beaches, to Amazon jungle, to mountain
ranges. Also the people in personality, disposition, and occupations.
3- What was most difficult to experience?
The thing I originally struggled most with was learning the slow pace of life here. I
struggled to be comfortable with not having a plan for every day and every hour. I had to
learn that almost nothing goes to plan here and you have to be ready for everything. Not
only this, but I learned it's okay to take a nap some days after a long day of Spanish
lessons and my project. Rather than feeling like I have to take advantage of every
second of every day, I adjusted to the slow and calm lifestyle of living here.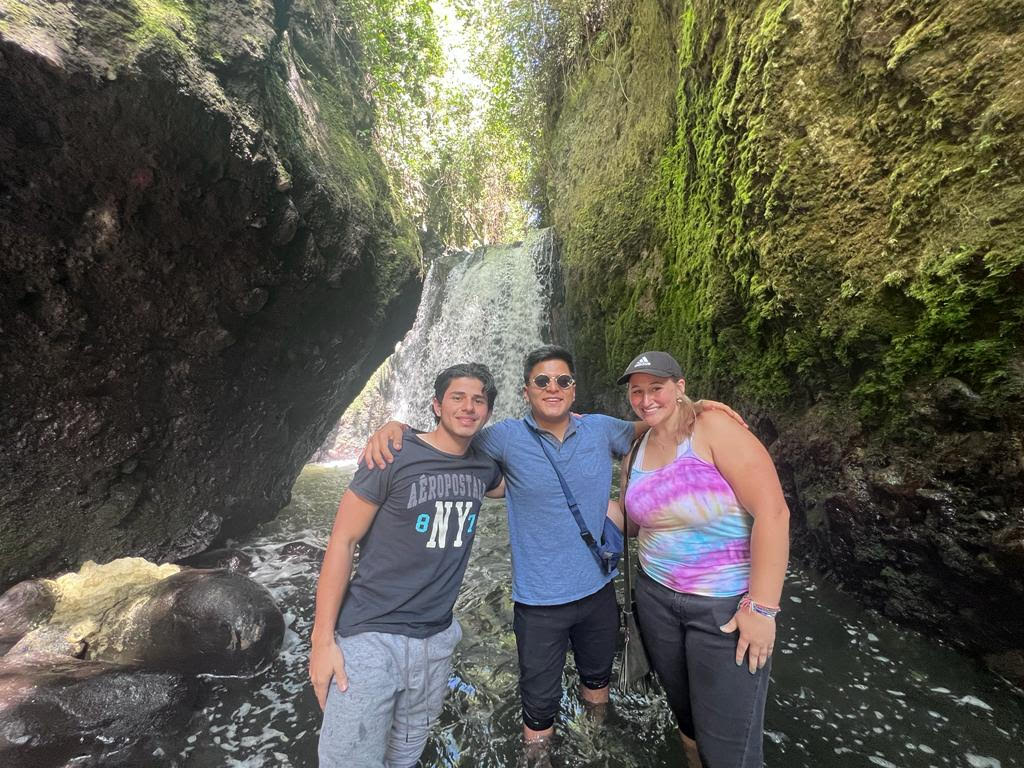 4- Any tips for future volunteers… (Clothing, travel, personal items, donations)
Take the weekends to travel as much as you can to see the landscapes! It's truly
amazing to see the changes and take the opportunity while it is there! Also if traveling to
ecuador pack for chilly weather but if planning to go to the coast very hot weather as
well, essentially be prepared for everything. And learn to go with the flow and lessen
control over your plans and time here! It's more fun to enjoy the trip as it comes than
feel you have to do everything a certain way or check every item off your list.
5- Other things volunteers should know:
Bring a rain jacket. Rain will come for 20 minutes then be sunny the next 30, but be
prepared to changing weather and rain.
Take initiative and don't wait for people to tell you what to do. Ask questions for
yourself, don't wait for others to ask for you.
Be cautious about the water and ice. Always ask if it's purified or get a bottled water
to be safe so you don't get sick.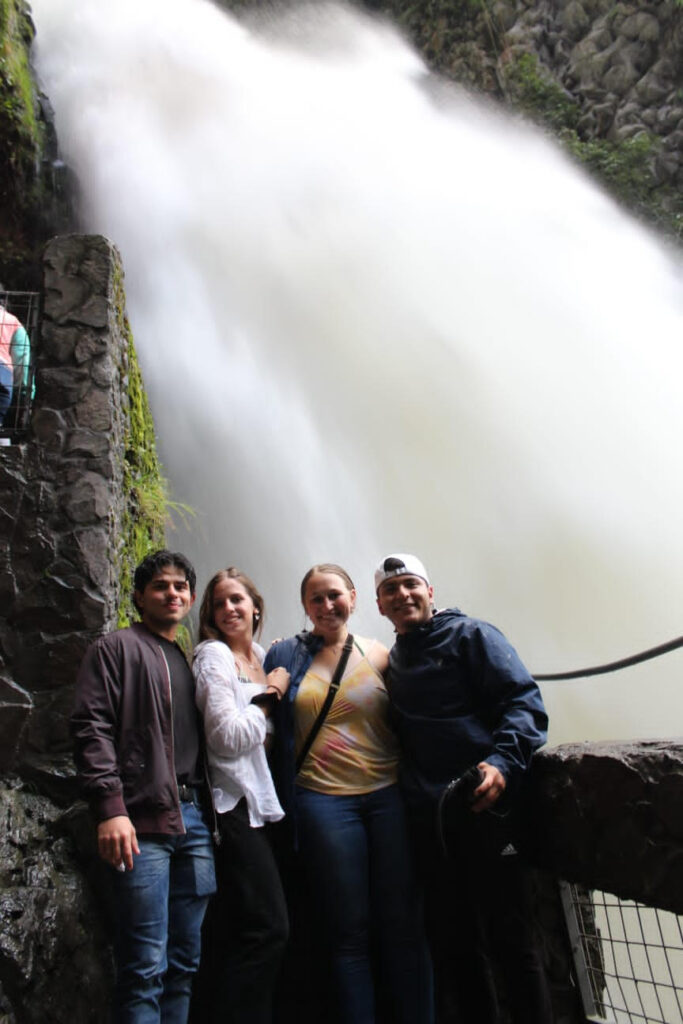 6- Personal Paragraph (ABV Program Testimonial):
Volunteering with ABV has truly been a life changing experience. Not only the
opportunity to experience a new culture for several weeks, but to stay with a host family
and work with the community so closely is an amazing opportunity. I've met so many
amazing people and made strong friendships, only giving me more reason to travel the
world. I know I've been a changed person upon returning home and realize how blessed
I am and how different people live. I'm beyond excited I got to experience this amazing
journey and learn so much and grow in my love for travel. ABV will definitely be hearing
from me again soon as I plan to pick a new destination to volunteer with again soon.
7- How would you describe your accommodation, meals, security (e: host family, on-site, shared)
My host family was absolutely amazing. They were very accommodating to dietary
restrictions or preferences and we had family dinners every night and a prepared
breakfast and lunch. I had my own room for the first two weeks then when another
volunteer came we shared the room. It was spacious and more than enough for the two
of us. I always felt safe as well with a security guard at the front door of the apartment
complex and my own keys to lock the doors as I wished.
8- What was your favorite memory of this trip?
I think my favorite memory is with my host family. I brought a new card game to give
and teach them, and once they were given it we played for several nights after dinner,
all together playing all kinds of card games, talking, and laughing.
9- How was the ABV USA support prior traveling?
ABV was great with keeping in contact with me, always responding, and answering all
my questions. I always felt I had a connection to ask all my questions to who I knew
would respond quickly and thoroughly. I appreciated having all my information in one
place as well and easily accessible.
Discover empowering volunteer opportunities in Costa Rica through sustainable programs offered by www.abroaderview.org. Make a meaningful impact and create positive change.

---

Discover volunteering opportunities for physical therapist students with www.abroaderview.org. Empower yourself through healthcare programs and make a difference in the lives of others.

---

Discover unique volunteer opportunities in Guatemala with www.abroaderview.org. Empower yourself while contributing to sustainable programs. Make a difference today!

---