Discover the impactful volunteer experience of Raj & Susan in Costa Rica's Escazu Dental Program. Read their inspiring review as they share their rewarding journey providing dental care to underserved communities. Join them in making a difference today
1.-How was the local ABV Coordinator and the support provided in-country (airport pickup and drop off, orientation, introduction to work, availability, other)?
Great! They were very attentive to all our needs. Picked us up from the airport. Took us places for nearby sightseeing. Jenny accompanied us when we needed an interpreter for Spanish. She probably learned a lot of dentistry from us, while helping us.
Love her dogs!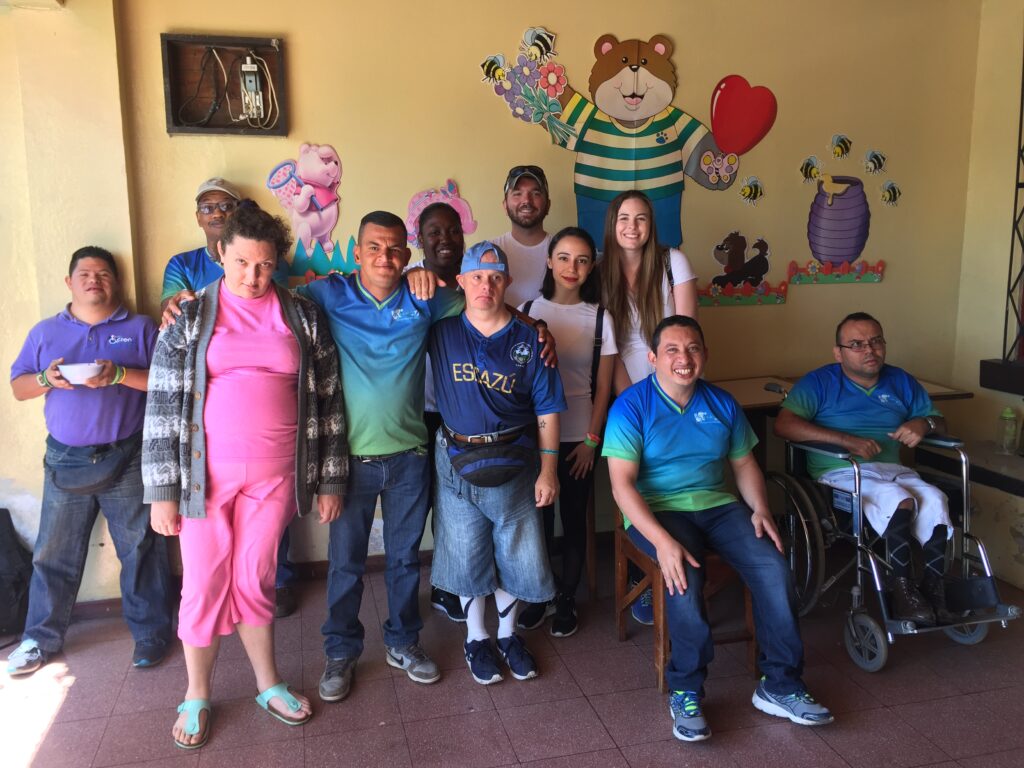 2- What was the most positive surprise you experienced?
At the program: Got a great big hug from the child and Mom after I treated her child's teeth. (Lot's of tears for all of us!).She was in a lot of pain so was thrilled to feel better!
At the accommodation: Felt like we were at home
About the country: Has everything..Big malls but expensive!
3- What was most difficult/cultural shock to experience?
At the program: Not knowing Spanish was the hardest part!
At the accommodation: Very comfortable home that we were in.
Waking up to the roosters early AM!
The country: Great country, relatively poor country but seemed like there were very nice people.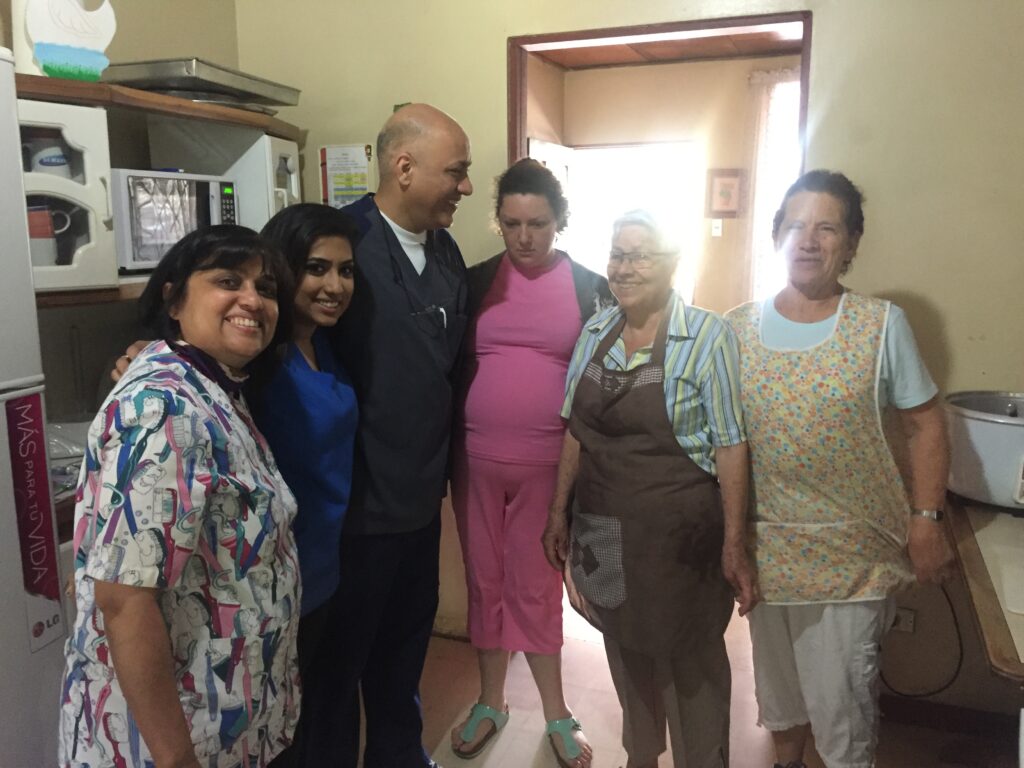 4- Any tips for future volunteers, give as many details as possible…
Clothing: T shirts, shorts, comfortable clothing, scrubs…a lot depends on where one is going to be.
Donations: $, toothbrushes, gloves, toothpaste, other dental supplies, flash light, any other toilet articles, toys for kids.
Weather: Occasionally rains, but when we were there it was pretty hot.
4.1-Other things volunteers should know, about what to bring, what to do in country, what to eat, transportation, other:
a.- Toilet articles, flip flops, comfortable walking shoes
b.- Snacks to munch on, but one can buy almost anything. We enjoyed some Costa Rican food from local restaurants.
c.- Uber works there too. But taxi's are abundant. Credit cards mostly accepted everywhere.
d.- Swim suits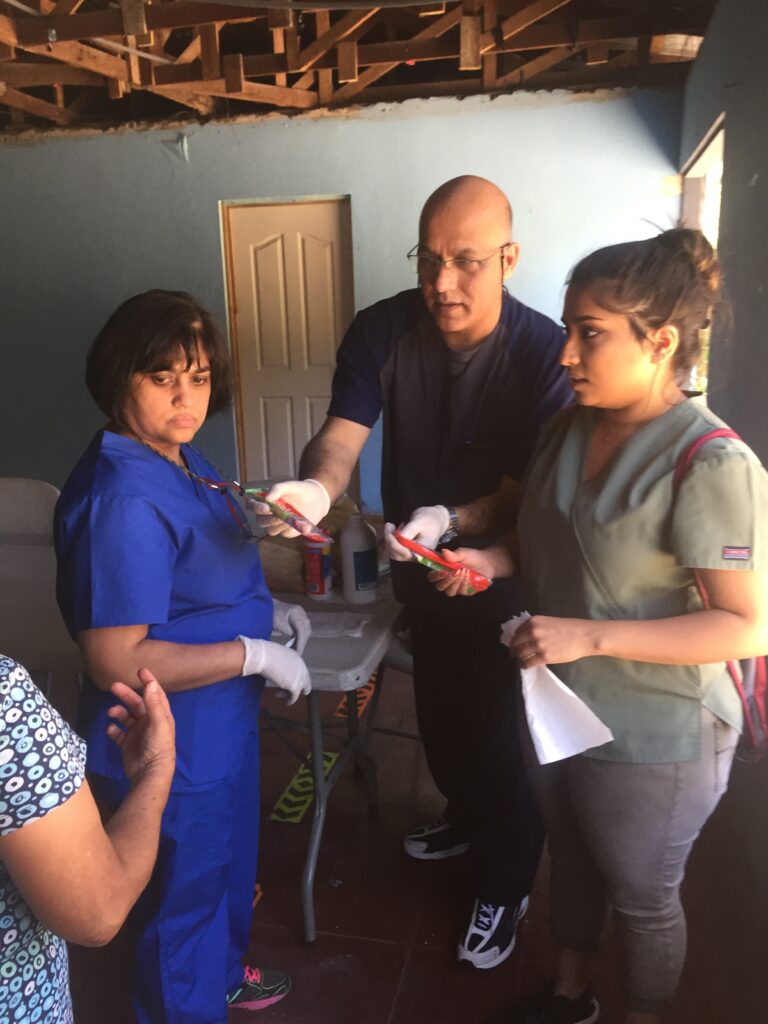 5- Personal Paragraph (ABV Program Testimonial), don't leave blank:
Great experience! We went to a dental clinic, a homeless shelter, a special needs home and an area where we saw a ton of kids that needed dental exams. (Also in a relatively low socioeconomic area) Also did dental checkups at a school.
6- How would you describe your accommodation, meals and security in detail:
The coordinator was super attentive to all our needs. She took great care of us. Prepared food almost daily. She paid a lot of attention to detail and let us do whatever we wanted in her kitchen as we pleased. That made us very comfortable. Her house had many rooms to accommodate all of us.
We felt secure almost anywhere we went.
7- What was your favorite memory of this trip?
Program: Just having the variety of experiences, and able to help wherever we could. The experience provided how some people live in such poverty but appear content! But have minimal access to dental care.
Country: Beautiful mountains, scenery. The drive is pretty curvy if you are visiting the volcano 3 hrs away…Bring Dramamine if you get sick in long drives!
Tours: Mauricio Travel agent took us around for a tour to the Volcano and Baldi Spa…(One day- Time pass)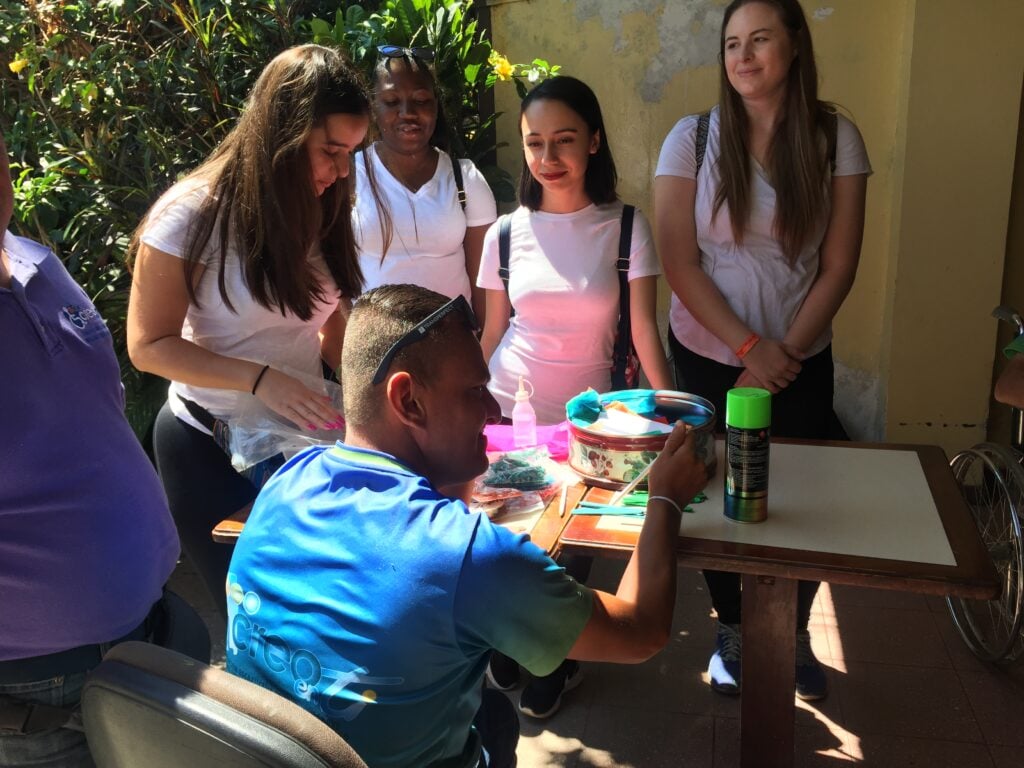 8.- How was the ABV USA support prior traveling?
Communication (Phone/emails/Online chat): Good. Mostly via Emails.
Website Information: We communicated mostly via Emails.
9 – Are you willing to speak to other potential ABV volunteers?
Absolutely! Happy to! Wish we were able to speak with someone before we left.
10 – Can you be specific how did you find or know about A Broader View?
Went through the Volunteer program through the ADA website
Discover empowering volunteer opportunities in Costa Rica through sustainable programs offered by www.abroaderview.org. Make a meaningful impact and create positive change.

---

Discover volunteering opportunities for physical therapist students with www.abroaderview.org. Empower yourself through healthcare programs and make a difference in the lives of others.

---

Discover unique volunteer opportunities in Guatemala with www.abroaderview.org. Empower yourself while contributing to sustainable programs. Make a difference today!

---